.
PhD student Lāsma Līdaka: the knowledge I gain from attending the conference will help my work with patients
Gynaecologist and obstetrician Lāsma Līdaka (pictured) has a pragmatic approach to research, stressing that it is unlikely that she could win the Nobel Prize through her work analysing processes on a local level. Taking the local approach does, however, give an opportunity to gain insight into the situation in Latvia, and to understand what can be changed in how work with both patients and students is currently conducted.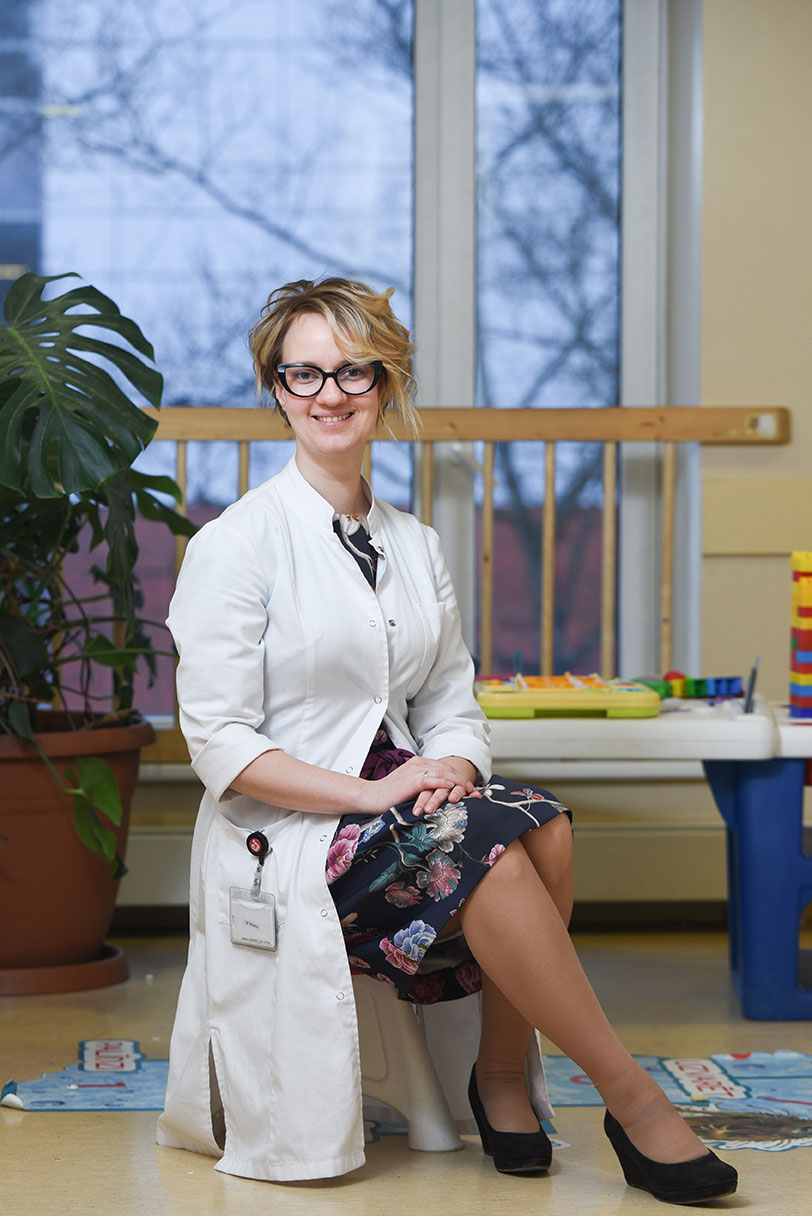 Lāsma spends her days commuting from the Children's Clinical University Hospital to Rīga Stradiņš University (RSU) where she is a lecturer in the Department of Obstetrics and Gynaecology, as well as a second year doctoral student. Her PhD thesis is dedicated to polycystic ovary syndrome – a disease which increases the concentration of male hormones and usually already manifests in adolescence. Lāsma regularly participates in both local and international conferences and is also planning to participate in the RSU International Research Conference in April.
Why am I involved in research?
I have been interested in research for a long time. My parents have a lovely story about me as an elementary school pupil observing frogs in the nearby pond and writing elaborate descriptions of their behaviour and adding illustrations to this treatise. In secondary school I also conducted a case-control study on the other kids' knowledge about sexual and reproductive health. To gather useful information and materials for my study I visited Papardes Zieds [an association for sexual and reproductive health – Ed.] which influenced my choice to become a paediatric and adolescent gynaecologist.
Many believe that research is boring and dry, but I find it incredibly creative. I like spending a lot of time on questions such as 'How should I phrase a question in the questionnaire to get the most accurate answer?' 'What is the cause, and what is the effect?' and 'Why do things happen the way they do?'
Why will I attend RSU International Research Conference?
During RSU Research Week I will attend the Children's and Women's Health section. Excellent internationally acclaimed lecturers will be participating and exploring various topics which will be very useful to my practice. I already know that I will learn a lot of new things and that can help me in my daily work with patients and inspire my research.
Why should others attend the conference?
Young researchers should definitely attend in order to gain new knowledge and inspiration to engage in research themselves. There are many fields in Latvia in which we refer solely to international sources as there is no local data available. Although it is not likely that someone would win the Nobel Prize for analysing local processes, doing this research gives an opportunity to gain insight into the situation in Latvia, and to understand what can be changed when working with local patients. For those who have been engaged in research for some time already events like these allow us to 're-charge' and get inspired for continued research.