.
Virtual reality and simulations – not only for education, but also for research
After obtaining her Master's degree in medical engineering from Riga Technical University and a Doctoral degree in medical physics from the University of Latvia Marta Laņģe applied her knowledge to fostering the development of simulation technologies at Rīga Stradiņš University (RSU). Her goals at the Medical Education Technology Centre (METC) include using more powerful simulations in the study process and deepening the involvement of future physicians and healthcare professionals in research using technologies available at METC. Marta sees these technologies as a competitive resource reaching beyond Latvia.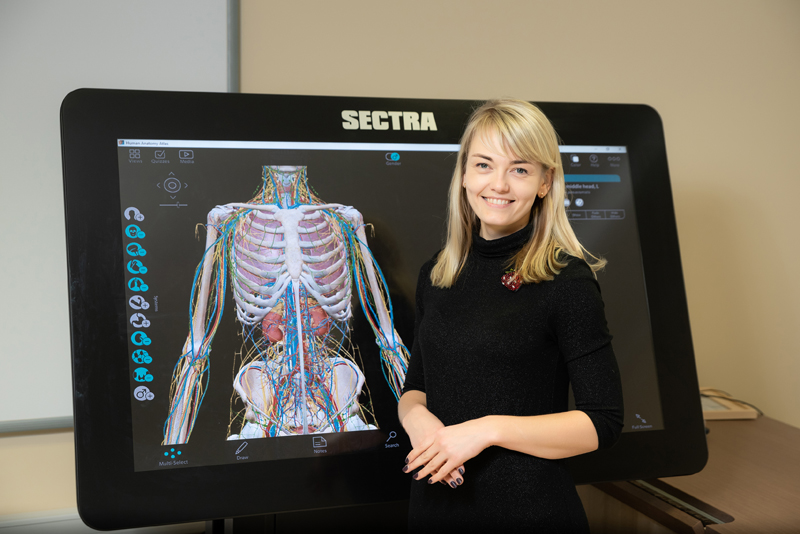 RSU Research Week, which will take place at the beginning of April, will feature plenty of opportunities to try out simulation equipment and get to know current issues in this field. The 3rd Baltic Sea Symposium on Simulation and Virtual Reality for Health Care Education and Patient Safety will be a special event featuring guest lectures and workshops.
What do I study and why am I involved in research?
I have been interested in the way different devices and technologies work since I was a child. I was also passionate about medicine and biology. It felt natural to choose the medical engineering programme which, by definition, is an interdisciplinary specialty – I am the link between physicians looking for solutions to help patients and mechanical engineers who manufacture the devices. The field of medical technology is evolving rapidly in Latvia. Medical engineers are necessary not only for developing technologies and for research, they are also required on-site at hospitals to install devices and to ensure that they operate in an accurate and safe way, as well as to provide maintenance.
I am currently in the final stages of my doctoral studies, and my principal occupation is skin cancer diagnostics at the Institute of Atomic Physics and Spectroscopy at the University of Latvia. I've also have been working at RSU METC for a year and a half already. My job there is to develop students' research by bringing together researchers, the industry and future physicians and healthcare professionals. There are already several scientific interest groups run by RSU students including a medical simulation interest group, as well as cardiology, anaesthesiology and resuscitation interest groups. These groups create, develop and play out various simulated scenarios. The METC is well-equipped: it has a virtual reality simulator, SECTRA, which is a touch-screen dissection table for studying topographical anatomy and analysing computer assisted tomography and magnetic resonance images. There is also a range of simulators that students can use for playing out different scenarios – for example SimMan 3G, for emergency care and injury simulations, and SimMom, which simulates deliveries. It is the perfect environment for medical and healthcare students to improve their skills and to develop research.
Why will I attend the conference?
It takes a lifetime to learn, especially when it comes to medicine. The conference will gather international experts from all around the world. All that's left for you to do is to come, listen and get inspired! 
I will present my study in the Oncology and Haematology section. My field is dermato-oncology. Currently my colleagues from the institute and I are developing a diagnostic device that would allow a general practitioner to determine whether a patient's suspicious mole is malignant in a few seconds. Currently physicians use a dermatoscope for checking skin formations and establish a diagnosis based on their knowledge and experience. Our screening device allows practitioners to examine the content of the skin formation in a non-invasive way (i.e. without a biopsy) by creating diffuse reflections and inducing autofluorescence of the chromophores in the skin (melanin, haemoglobin, etc.). The physician can then create a map that allows them to assess the malignancy of the formation more easily. We have tested this device, which is currently just a prototype, in a clinical study at Rīga East Clinical University Hospital. This device is especially targeted to general practitioners as patients turn to them with their concerns first. The data and images will be stored in the cloud, and a physician will have the opportunity to compare images of a mole and look out for any changes.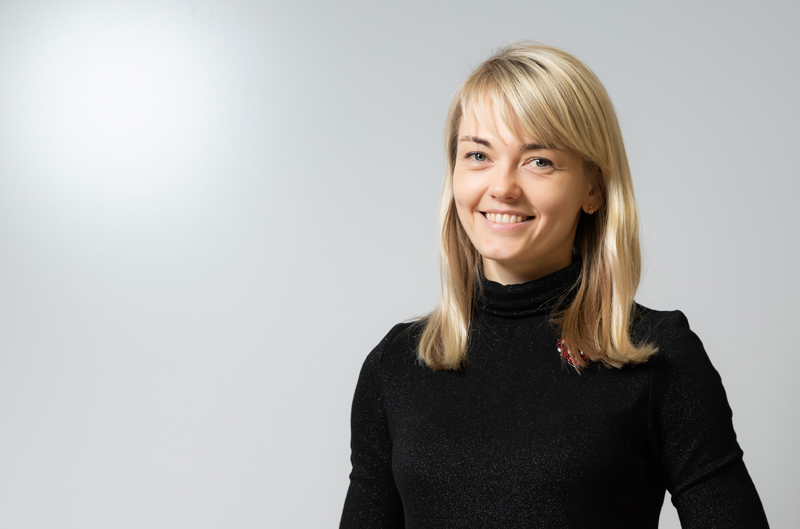 Why should others attend the conference?
This year's conference will focus on practical knowledge, both in the sense that research will be viewed from the perspective of practical usability and in the sense that there are going to be many "tangible" things – students, residents and medical practitioners will have an opportunity to participate in demonstrations, for example. Visiting lecturers will explore the importance of virtual reality in simulations and speak about patient safety. These themes are relevant all over the world and I would like to introduce them into the RSU study process someday.
Another important reason for attending the conference is the networking opportunities it provides – meeting specialists from your own discipline as well as from other fields. I am certain that I will learn something valuable by attending the stomatology, traumatology or orthopaedics sections. You never know when or where the best solutions for different research problems and challenges can be found.
Finally, the third reason – Research Week is distinctly interdisciplinary, and it is a great platform for innovative ideas. The Texas Medical Centre, for example, where I undertook a year-long internship, holds an annual conference called Pumps and Pipes: Innovation Trough Collaboration. It brings together experts from medicine, space science and the power industry. This is a distinctly interdisciplinary platform that searches for creative solutions through unifying aspects. Occasionally innovations are born because a big shot from the oil industry sits down next to a big shot from medicine on an aeroplane. Small talk can turn into big ideas. It is therefore important to stay open-minded and to accept challenges.