.
Between practical and theoretical medine: Research Week scientist Toms Arcimovičs
RSU resident Toms Arcimovičs (pictured) set the goal of becoming a physician a long time ago. He has always been fascinated by the nobility of this profession and the opportunity to help others. During his study years, while reading through scientific publications, he learned to appreciate how theoretical medicine improves the practical side of it. Now, being a third-year resident, he tries to keep both areas in balance. We interviewed the young orthopaedic traumatologist, a co-author of many international scientific publications, while he was in Sweden, where he is expanding his knowledge and skills in endoprosthetic operations on the large joints within an experience exchange programme at Lund Clinical University Hospital, Department of Orthopaedics.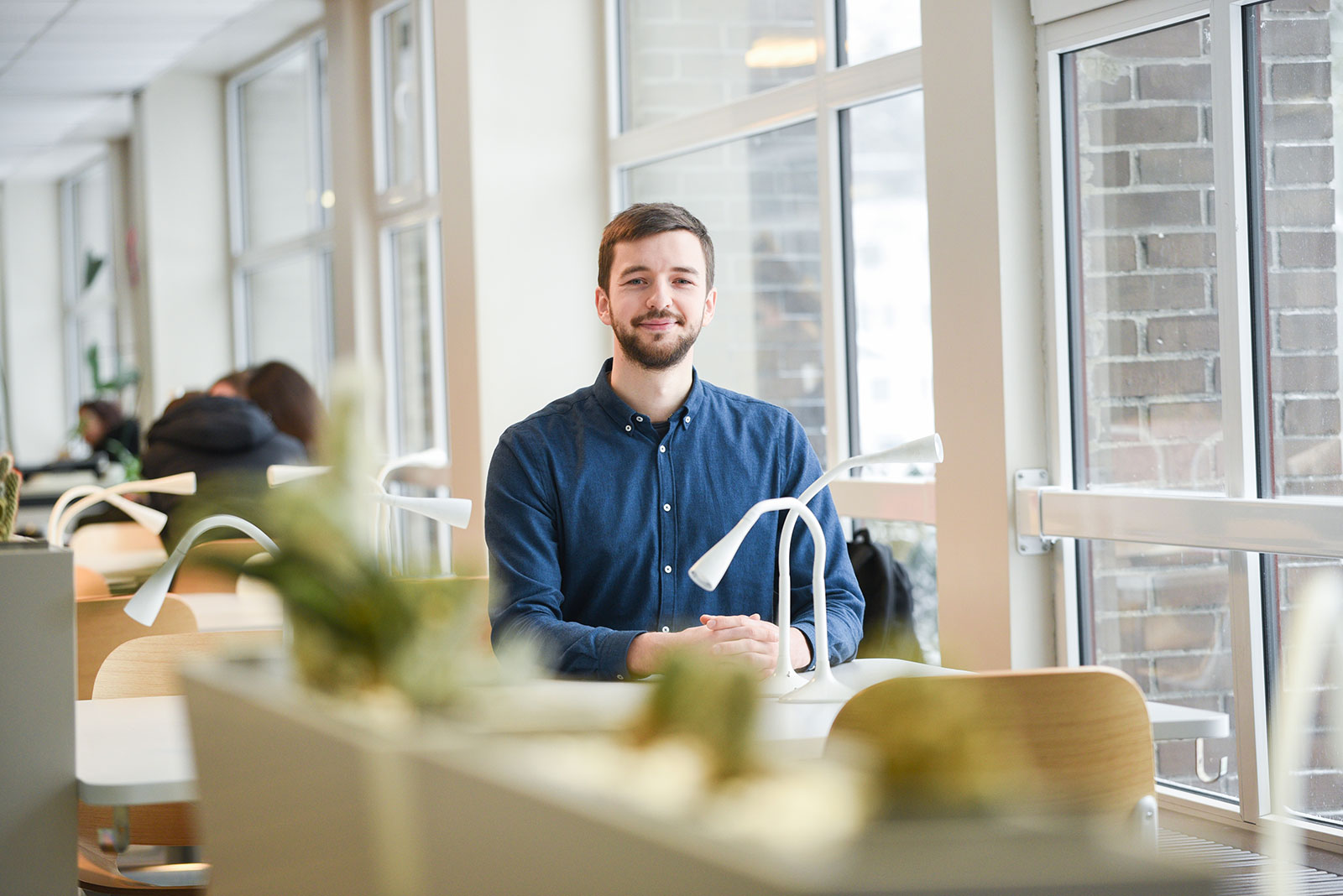 Why am I involved in research?
I started doing research during my studies at the Faculty of Medicine. For me, it was one of the ways to learn the things I was interested in early on. Often, as I was reading scientific publications, time flew by. However, sometimes it's hard to allocate time both for practical and theoretical medicine. I'm trying to keep the two in balance, because I can meet new, interesting people and improve myself in all parts of the world through the scientific side of medicine.
Research should not be done hastily. One should be patient. It might even take many years before results are obtained. Scientific research work is part of the physician's daily routine at Lund Clinical University Hospital since it is part of their job responsibilities. I believe that a good balance between theory and practice is something that we should strive for. I imagine that such a model might be introduced in Latvia sometime in the future.
Why will I attend the RSU International Scientific Conference?
You should not always think about what else you can discover or come up with. I like it when you can assess the long-term results of a surgical method and compare it with others. Currently, we are working on a scientific project which involves pooling the patients' functional results after injury of tibiofibular syndesmosis, which is often seen in patients after bone fractures of the talocrural joint. Different opinions still abound on this topic in literature as well as in daily practice. Therefore, we chose to conduct a research project so that we could base our experience upon it. Along with Assistant Professor in Orthopaedics, Ruta Jakušonoka from the Faculty of Medicine and other colleagues, we presented our project at the International Conference of Israel Association of Orthopaedics in 2017. I will also present our research project at the Traumatology and Orthopaedics session of the RSU International Conference.
Why should others attend the conference?
I would like to invite everyone to the RSU International Conference, because it provides a great opportunity for inspiration for your future plans. I would definitely suggest that professionals attend the Traumatology and Orthopaedics session with well-known professor Alexander Lerner from Ziv Medical Centre (Israel). The theme of his presentation's is treatment of limb injuries caused by armed conflict, so it should be visually impressive and memorable. Several well-known Latvian traumatologists and orthopaedicians will share their practical experience during the sessions as well. It is going to be interesting to everyone!