.
Research Week scientist Inese Stars: academics with 21st century pedagogical skills are essential
A good lecturer must possess both perfect knowledge of their study course and require modern 21st century pedagogical skills in order to ensure that while working together with a student and ensuring their understanding about the topic, the student is able to draw the necessary conclusions by themselves, for example, concerning the social determinants of health, claims Inese Stars, lecturer in the Department of Public Health and Epidemiology.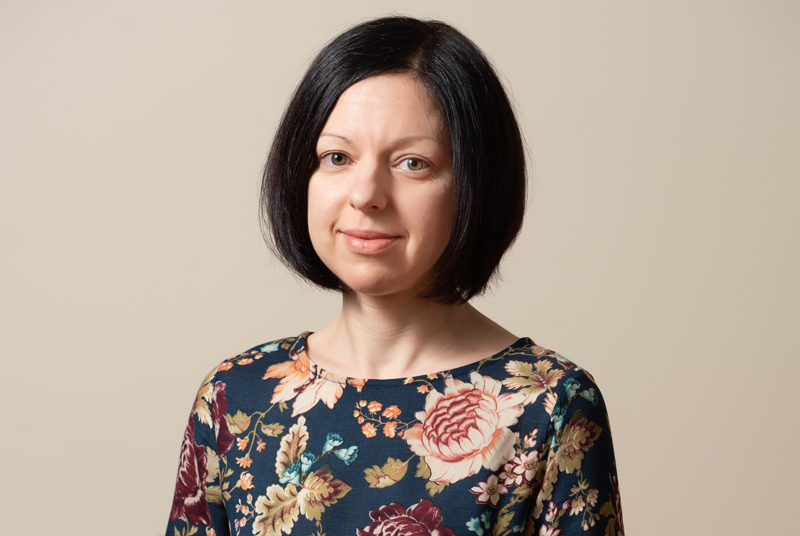 When choosing the research idea for her doctoral thesis, the lecturer wished to combine public health and pedagogy sciences. This synthesis led to an idea to study health literacy – a relatively new, dynamic and variously defined and understood concept in health education and healthcare. Usually, health literacy is seen as the ability to acquire, understand, communicate, assess and use knowledge about health. Inese studies health literacy of adolescents in particular. By applying an adolescent-centred research approach and the phenomenography method, she has learnt that, from the point of view of adolescents, health literacy is quite a differently perceived phenomenon, and they share very contrasting experiences that they have had when encountering and dealing with various types of health information.
Inese Stars has been giving lectures since 2004, she teaches the basics of sociology, basics of public health, social medicine and qualitative research methods to students of the public health study programme.
Why am I involved in research?
Possibly, out of curiosity. I like to find out, analyse, try to look beyond the obvious. I am particularly interested in the social determinants of health or how our daily social environment influences the possibilities of people to lead healthy lives, their choices and decisions made concerning health. I am also interested in qualitative research methods, the use of which in health sciences is sometimes seen as controversial, therefore it is especially interesting.
To be able to conduct research, a motivating environment is essential. For me, it is the RSU Department of Public Health and Epidemiology. From the outset, Professor Ģirts Briģis and Associate Professor Anita Villeruša encouraged and motivated me to get more involved in science, they explained more deeply the significance of research in the strengthening of public health. Currently, we have a very research-oriented department and evidence-based research of public health. The individual interests of each researcher jointly create an environment that is favourable for science.
Studies in the doctoral study programme Pedagogy at the University of Latvia added  something that I lacked – pedagogic knowledge, how to teach a study course, which study methods to choose, how to plan and implement student-centred classes, how to motivate students to engage in research more extensively.
Why will I attend the RSU International Research Conference?
I will participate in the University Teaching and Learning Thematic Conference Students as Researchers to share my experience, what it means to be a lecturer and a doctoral student at the same time, and how students benefit from this variegated combination. Participation in the conference gives a unique opportunity to gain topical and innovative ideas, also in the field of university pedagogy. I would be glad to learn more about various pedagogical innovations which would be useful in practice while working with students.
Why should others attend the conference?
Students – to feel the scientific atmosphere, to speak about their own research, to learn from information provided by other participants, which can be later integrated into their own study process, to generate innovative ideas, find answers to questions and search for cooperation partners for further research and projects. Lecturers and researchers – to gain new ideas, find confirmation for their studies, or maybe also arguments against their proposals, and to establish new contacts.